News
Marijin Dvor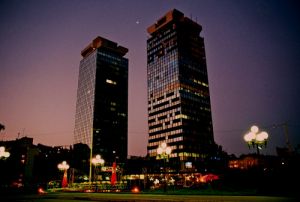 The area of the city which was named after his wife Augusta Maria Braun Braun. There is a monumental commercial building residential Augusta and Mary Brown, whose facade was madein the style of renaissance and classicism.
The building bears the symbol of the architectural heritage of the Austro-Hungarian period in our country and the representative of the late historicism.
It is built on two occasions, 1885. and 1895th , and the 1897th is completed.
The facility is located in the quadrant between four streets: Marshal Tito, the King Company,Augusta Braun and valleys.